32 Degree Arctic Straw – Aluminum Straws
PRODUCT DETAILS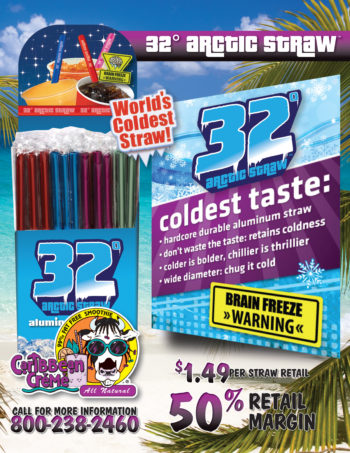 A brain freeze warning has been issued for all areas near 32 Degree Arctic Aluminum Straws. Quite simply, Polar Pipe is the world's coldest straw.
Constructed of solid aluminum and available in 5 colors, 32 Degree Arctic Staws delivers cold and frozen beverages with a chill that has to be experienced to be believed.
Your customers will love the cold rush and you'll love the great margins! What a great and innovative way to drive customers to your beverage station.
Available in 4 different colors.
Call 800-238-2460 for more information.
PROGRAM INTEREST
If you are interested in placing the Polar pipe Aluminum Straw program in your store(s) please contact us. We can provide pricing & local distribution details: